Agenda for Change members working on systems approaches
Please note this is a summary of information. You can learn more on the Helvetas website.
Helvetas Benin supports access to drinking water, sanitation, and hygiene (WASH) services through a range of public and private sector support, as well as through the construction of manual and solar water systems. Their approach aims to make each actor capable of operating independently so that the ecosystem of services is efficient and sustainable. 
Helvetas' NimDora project integrates the improvement of access to water and the learning of good behavior in schools and health centers. This is done through awareness-raising and the construction of water access structures and latrines specifically adapted to menstrual hygiene needs.
Systems strengthening activities
Helvetas' NimDora project, which works with rural communities in the Alibori department of Benin, promotes access to water for the most isolated or neglected communities. Depending on the situation, boreholes equipped with hand pumps are made, or some are transformed into the autonomous solar water supply. 
In parallel, a communication strategy is implemented to ensure the adoption of best practices for hygiene and preserve the quality of water at the point of consumption. The project also incorporates community-led total sanitation (CLTS) components to encourage the adoption of improved hygiene practices throughout the communities. As soon as behavioral change begins and demand for sanitation emerges, the supply side of improved latrine construction is supported, with a sanitation marketing strategy that enables contractors to provide affordable and appropriate services to ensure that households are equipped with safe and hygienic latrines.
In addition, advocacy is carried out to change sector norms and standards, and to promote dialogue, sharing of good practices, and learning.
Other partners
Entities of the Central Government
Ministry of Health, Beninese National Agency for drinking water in rural areas (ANAEPMR)
Local Governments
Municipalities
All others
Associations of drinking water consumers, CANEA, GIZ, SNV, Protos, OMS, UNICEF
Accomplishments
Under the previous QualiEau project, which operated in the same areas, Helvetas built 138 water points and rehabilitated 93, reaching nearly 60,000 people.

Building on the achievements of the previous project, NimDora is helping municipalities to ensure the sustainability of the public water service, including mechanisms for collecting fees and tracking expenditures. These mechanisms have enabled all municipalities to improve their collection of water charges by at least 30% since the beginning of the project.
Challenges
At the national level, significant progress has been made in terms of access to drinking water, but some areas are still neglected and vulnerable.

Hygiene and basic sanitation remain a challenge, and the rate of open defecation in rural areas reaches 76%. 

The privatization of water management, which will take place in the near future, must not compromise communities' affordable and sustainable access to water. A commitment is therefore expected from civil society in order to maintain a citizen's watch and to guarantee the equity of access, as well as support for communities to retain maintenance and monitoring skills for the service.
How strong are the systems?
To determine how well systems are working, we rely on data derived from Building Blocks, which are manageable 'sub-systems' that can be supported and strengthened. Certain building blocks may be more strongly developed or applied at district or national level. Interactions between building blocks are essential.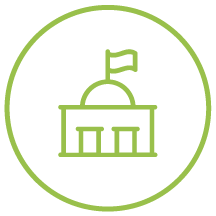 Institutional Arrangements & Coordination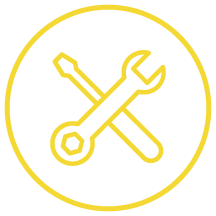 Service Delivery Infrastructure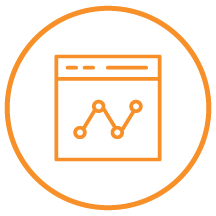 Monitoring
Planning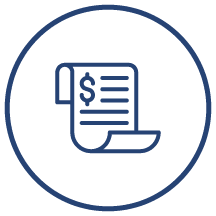 Finance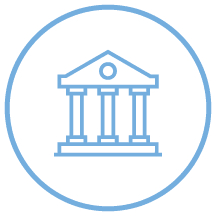 Regulation & Accountability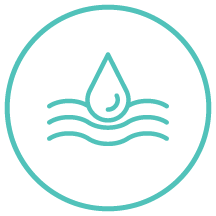 Water Resource Management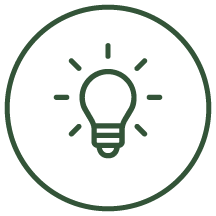 Learning & Adaptation
Resources
Systems Library
Please note this is a summary of available resources. You can learn more on the Helvetas website.
National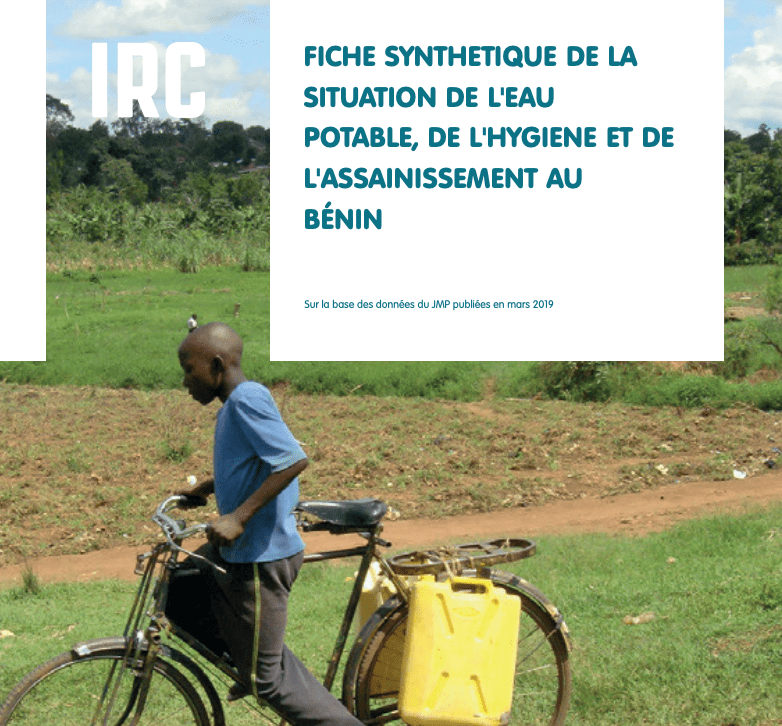 PDF Download
Fiche synthétique de la situation de l'eau potable, de l'hygiène et de l'assainissement au Bénin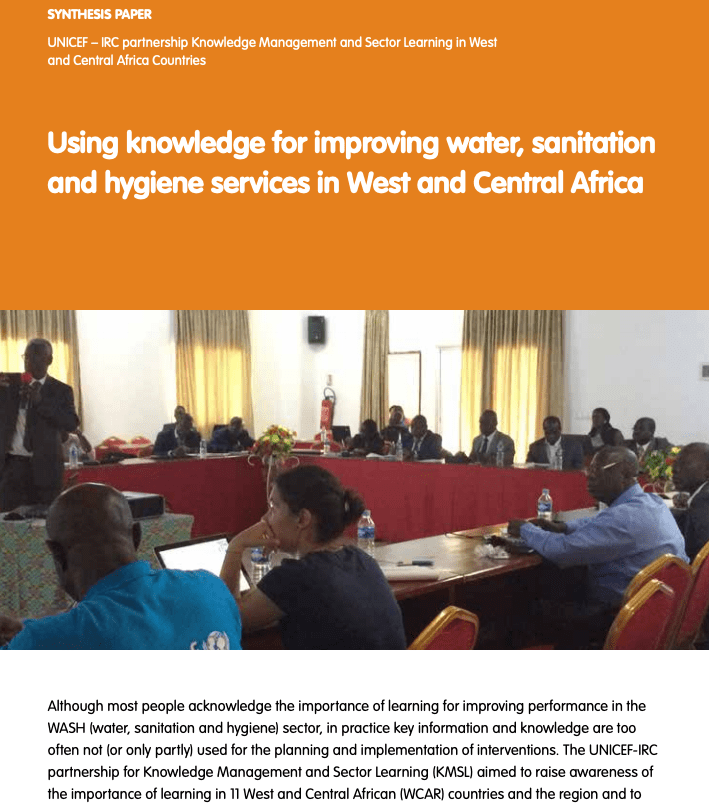 PDF Download
Using knowledge for improving water, sanitation and hygiene services in West and Central Africa
Local
No resources here yet. Check back soon!