Democratic Republic of the Congo
Agenda for Change members working on systems approaches
Please note this is a summary of information. You can learn more on the Concern and CRS websites.
Concern led the Democratic Republic of the Congo Water, Sanitation, and Hygiene (DRC WASH) Consortium from 2013-2019, which provided sustainable access to water, sanitation and hygiene services for more than 650,000 people living in rural areas of the DRC. The Consortium was a 5-year £30 million GBP rural WASH programme funded by DFID. Other partners involved in the Consortium included Catholic Relief Services (CRS), Action Contre la Faim (ACF), ACTED, and Solidarités International. The programme was active in rural areas of seven provinces: Equateur, Mai-Ndombe, Kwilu, Kwango, Kasai Central, Sankuru, and Tanganyika.
Systems strengthening activities
The Consortium complimented the national programme "Health in Schools and Villages" by supporting communities to achieve the "Healthy Villages" status according to the seven national standards of WASH in rural villages. The Consortium's work developed and tested alternative approaches in order to improve sustainability in the long term, building on the experiences and expertise of the five-member agencies. Knowledge Management and Learning activities were at the centre of the Consortium's approach and allowed flexibility in the programmatic approach. 
Based on evidence gathered, the project conducted advocacy campaigns to influence the Water Law content and to encourage the DRC parliament to promulgate the Water Law, which had been in a draft version for years.  The Water Law, promulgated in early 2016, was a decentralisation reform of the water sector in DRC, which devolved several tasks and responsibilities from the national level to local authorities. Once the Water Law was voted upon, strong support was provided to the Decentralized Territorial Entities (ETDs) newly in charge of WASH services, including a capacity building programme in 2017-2018 designed for a subset of ETDs in Tanganyika.
Consortium actors also developed the "Economic Approach," a way of steering village-level WASH Management Committees to take very high ownership of their WASH services, by preparing them to take on the ongoing costs of maintaining their water point.
Other partners
Entities of the Central Government
Ministry of Health, Ministry of Planning
Local Governments
Provincial and local governments, local healthcare authorities
All others
Action Contre la Faim (ACF), ACTED, Solidarités International, UNICEF
Accomplishments
A successful advocacy initiative in 2015-2016 that helped the DRC's parliament to finalize draft versions and widely spread the new national Water Law. 

All the key WASH local authorities (ETDs) in the 7 concerned provinces were trained and have discussed the new Water Law implications. In a subset of ETDs in Tanganyika, the final output of the advanced training was a financial planning toolkit tailored for sustainable WASH services at the rural ETD level. 

Reports examining the sustainability of the Consortium's work two years later found that 99% of water points were managed by WMCs, 81% of WMCs felt competent, and 89% of water points were regularly used.
Challenges
Life cycle cost analysis showed that even most of the well-managed water points (= efficient cost-recovery systems in place) were lacking resources to cover full rehabilitation in the long term.

A challenge of the project was for the Consortium to fully forecast future implications of the Water Law. This is because the DRC WASH sector was then in a transition between the promulgation of the Law and its full implementation, and many details were yet to be determined.

Over four million people are registered as internally displaced in DRC, and many people have been displaced on multiple occasions, further increasing their vulnerabilities / decreasing resilience.
How strong are the systems?
To determine how well systems are working, we rely on data derived from Building Blocks, which are manageable 'sub-systems' that can be supported and strengthened. Certain building blocks may be more strongly developed or applied at district or national level. Interactions between building blocks are essential.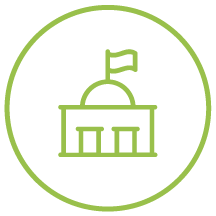 Institutional Arrangements & Coordination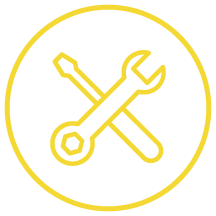 Service Delivery Infrastructure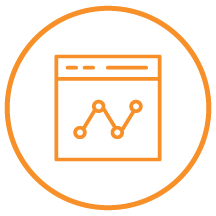 Monitoring
Planning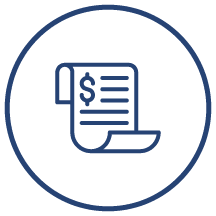 Finance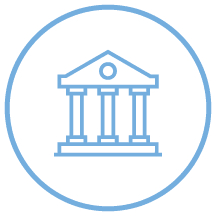 Regulation & Accountability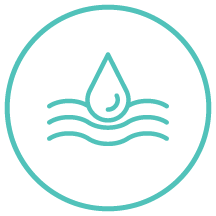 Water Resource Management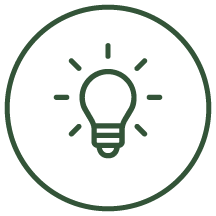 Learning & Adaptation
Local
No resources here yet. Check back soon!