Agenda for Change members working on systems approaches
Please note this is a summary of information. You can learn more on the Helvetas website.
Helvetas has been working in Haiti since 1984 to support access to water and sanitation, environmental conservation and climate change adaptation, and emergency relief and restoration. Their approach has evolved over the years towards a systemic approach that is key to sustainability and impact at scale. In 2017, Helvetas Haiti began working to enable local WASH actors to execute their roles and respond to their responsibilities and continues with contributions to policy dialogue at the national level.
Systems strengthening activities
Helvetas' approach is aligned with the vision of the sector reform and focuses on building local governance schemes that separate the functions of the Directorate of Potable Water and Sanitation (DINEPA) and the municipalities. They are implementing a 12 year program called Renforcement de la Gouvernance Locale de l'Eau et de l'Assainissement (REGLEAU) ("Strengthening Local Governance of Water and Sanitation") in four municipalities in the Sud-Est (South-East) department: Jacmel, Bainet, La Vallée-de-Jacmel, and Marigot. This program targets the long-term, systemic changes that are needed across the country. 
Other partners
Entities of the Central Government
Directorate of Potable Water and Sanitation (DINEPA), Ministry of Interior and Territorial Communities
Local Governments
Regional WASH offices of DINEPA, Municipal governments and administrations
All others
Swiss Agency for Development and Cooperation (SDC)
Accomplishments
One of the key milestones was the 2008 drinking water and sanitation sector reform, which resulted in the sector law. The law created DINEPA in 2009 as the regulatory body, and it stated that the sector would move towards decentralization, which means municipalities would oversee water service delivery.

DINEPA has set up a performance monitoring system for rural piped water schemes that gathers operational and financial data (Système des Indicateurs de Performance (SIP)). The SIP monitoring system is a good example of a tool to track and monitor operator performance and can provide the basis for better regulation.

Thanks to the support of institutions like The World Bank, steps were made to strengthen sustainability in the rural water sector, including the training of service providers, strengthening DINEPA's capacity to oversee services at the local level, and the development of a sector-wide approach to funding interventions.
Challenges
According to 2017 Joint Monitoring Programme data, Haiti's coverage levels for basic drinking water, sanitation, and hygiene services are still severely lacking. 

A challenge throughout the sector is the main funding stream from international donors. Around 95% of the budget of the DINEPA (both for functioning and investment) is covered by international transfers.

Another challenge ensuring that each actor understands their function and that they have confidence in their specific roles while acknowledging the role and authority of the other actors in the sector. There must be some cooperation between the various actors (e.g. municipalities, operators, users, the regulator). 

The DINEPA is focused on WASH provision (construction, operation of water network), instead of a clear focus on regulation, control, and strategic development of the sector (coordination of actors, innovation, planning at a macro level, etc.). 

Actors in the WASH system need long-term, stable partnerships that guide them to respond to their legal obligations.
How strong are the systems?
To determine how well systems are working, we rely on data derived from Building Blocks, which are manageable 'sub-systems' that can be supported and strengthened. Certain building blocks may be more strongly developed or applied at district or national level. Interactions between building blocks are essential.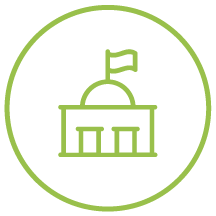 Institutional Arrangements & Coordination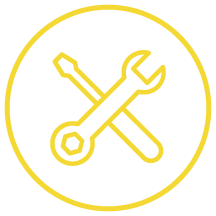 Service Delivery Infrastructure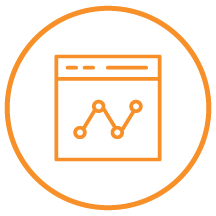 Monitoring
Planning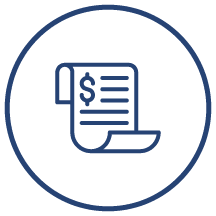 Finance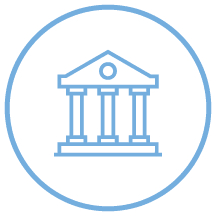 Regulation & Accountability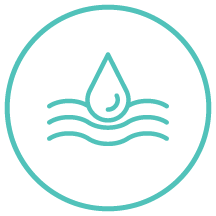 Water Resource Management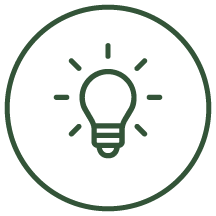 Learning & Adaptation
Resources
Systems Library
Please note this is a summary of available resources. You can learn more on the Helvetas website.
Local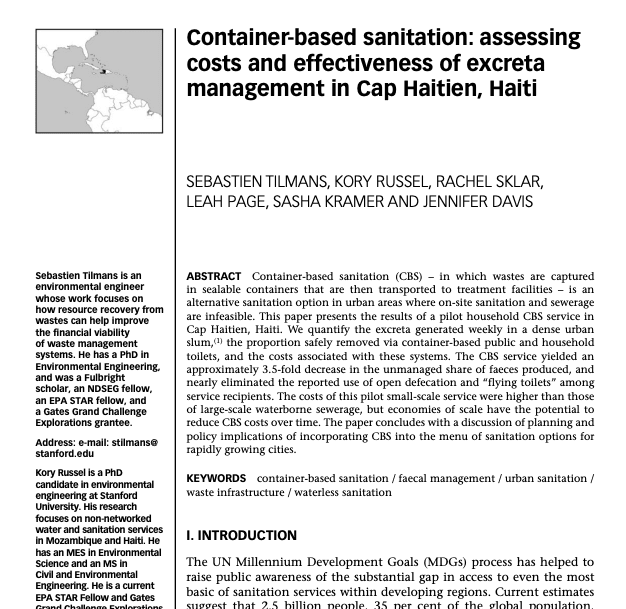 PDF Download
Container-based sanitation: assessing costs and effectiveness of excreta management in Cap Haitien, Haiti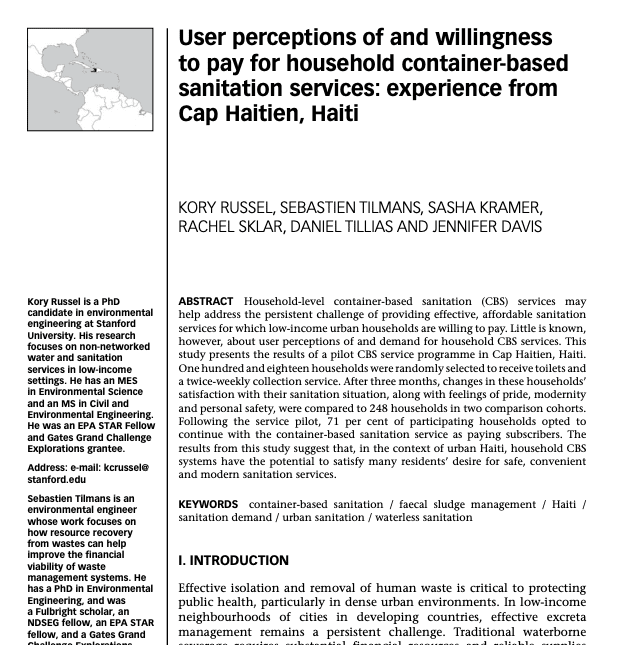 PDF Download
User perceptions of and willingness to pay for household container-based sanitation services: experience from Cap Haitien, Haiti