Agenda for Change members working on systems approaches
Please note this is a summary of information. You can learn more on the CARE, IRC, Splash, and Water For People websites.
CARE India works with partners in the Water + Women Alliance to improve and sustain the health and wellbeing of 200,000 women and their households touched by the apparel value chain. CARE helped Gap Inc. to modify PACE (job skills program) for the rural Indian context, incorporating a WASH financing module so that women can improve their access to and adoption of water, sanitation, and hygiene (WASH) practices.
In India, IRC is working with strong partners and stakeholders at all levels: national, state, district, block, and local. IRC recognizes the building of sector capacity and the support of financing to be priorities aligned with and recognized by the government. 
In 2019, Splash launched Project WISE (WASH in Schools for Everyone), through which they are taking a city-wide approach to ensure WASH services for all public schools in Kolkata, India, and Addis Ababa, Ethiopia over the next five years. This work will allow them to prove their model for providing WASH in schools in urban areas. 
Water For People implements the Everyone Forever model (encompassing all 8 system-strengthening building blocks) in 10 districts across three states in India, strengthening the Village Water and Sanitation Committees, and Ward Implementation and Monitoring Committees through its approach of co-investing for ownership, capacity building for sustainability, monitoring and reporting for accountability, and replication for scale.
Systems strengthening activities
CARE helps to address structural barriers for women including confronting household and gender norms that influence women's access to WASH, ensuring platforms for women to voice demands, connecting women to WASH service providers, and supporting women's organizations that hold service providers accountable for quality and equity.
At the national level, IRC worked with sector partners to respond to consultations on guidelines for the 15th Finance Commission and the new piped water program – the Jal Jeevan Mission – of the Central Government. They also worked with the Centre for Budget and Governance Accountability and WaterAid on budget tracking. At the state level, IRC worked with UNICEF in urban areas to provide technical support to the Department of Urban Development of the Government of Odisha, as part of the "Drink From Tap" Mission. At the district level, IRC worked on training civil society organizations in local planning and budget tracking for WASH and carried out an assessment of capacity-building initiatives. IRC used its experience and learnings from the district level to share at the state level, for the state water policy consultations. 
In Kolkata, Splash is implementing Project WASH in Schools for Everyone ("Project WISE") through 2023 in all government schools with local partners Sarva Shiksha Mission: Kolkata and CLPOA. Their objectives are to improve WASH infrastructure (including clean water at the point of use), deliver hygiene behavior change programming for children and adults, and strengthen school-based menstrual health services in 1,200 schools (including around 425,000 students). This project will demonstrate the feasibility of a citywide approach, provide a sustainable, cost-effective model for WASH in Schools, and encourage investment and replication across other major cities. As part of Project WISE, the London School of Hygiene & Tropical Medicine will conduct a multi-year evaluation to assess the impact of Splash's intervention at schools with a primary focus on better health and increased school attendance. Results are expected for publication in 2024.
Water For People has been instrumental in strengthening systems for water and sanitation at the district level through infrastructure development, building the capacities of service authorities, and creating capacities for service delivery by training a network of skilled mobile hand pump mechanics (called Jalabandhus). At the state level in Bihar and West Bengal, Water For People works in close coordination with the state government and complements the efforts of rural development organizations, especially JEEViKA, Lohiya Swachh Bihar Abhiyan, and the Panchayati Raj Department, to create an enabling environment for water infrastructure development, ownership, and sustainability. At the district level, Water For People engages in building capacities of local governance structures mandated for mobilization, operations and maintenance, facilitation of supply chains, hygiene education, and monitoring. 
Other partners
Entities of the Central Government
Central government
Local Governments
Odisha's Housing & Urban Development Department (H&UD), Village Water and Sanitation Committees, Ward Implementation and Monitoring Committees
All others
JEEViKA, Water + Women Alliance, Gap Inc., UNICEF, London School of Hygiene & Tropical Medicine, Sarva Shiksha Mission: Kolkata, Kolkata Municipal Corporation, Centre for Budget and Governance Accountability, WaterAid, Lohiya Swachh Bihar Abhiyan, Panchayati Raj Department
Accomplishments
Water For People has supported South 24 Parganas, Patharpratima in the state of West Bengal, and Sheohar block in the state of Bihar to reach Everyone milestones at various levels (high or intermediate level of service at community, public institution, and household levels). This engagement has led to Bihar becoming Open Defecation Free. 

IRC's work has contributed to 99% water coverage and 100% sanitation coverage in the district of Ganjam in Odisha state.
Challenges
Natural disasters such as floods and cyclones, causing massive destruction across multiple states. These events lead to loss of life and infrastructure, including contamination of water sources with saline water.

India has a federal structure, where water and sanitation policies, strategies, and guidelines are provided by the national ministries and state governments. There are still gaps that need to be addressed, especially in the implementation of these policies, the distribution of responsibilities across various departments, lack of coordination between departments, and capacities building of department staff.

Learning and adaptation initiatives are often heavily donor-driven, and thus collapse when the funding runs out. For NGOs working on WASH at the state level, there have been challenges in organizing learning initiatives due to competition and vested interests.
How strong are the systems?
To determine how well systems are working, we rely on data derived from Building Blocks, which are manageable 'sub-systems' that can be supported and strengthened. Certain building blocks may be more strongly developed or applied at district or national level. Interactions between building blocks are essential.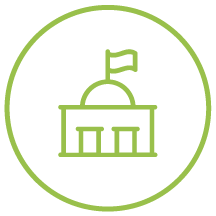 Institutional Arrangements & Coordination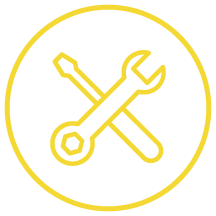 Service Delivery Infrastructure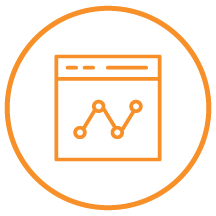 Monitoring
Planning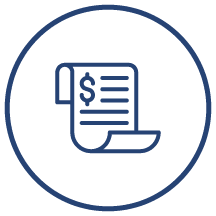 Finance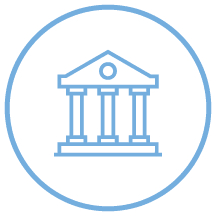 Regulation & Accountability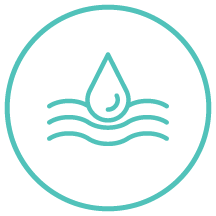 Water Resource Management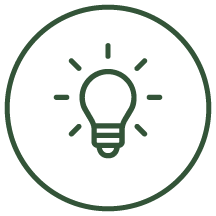 Learning & Adaptation
Local
PDF Download
Islands of Success: Towards water, sanitation and hygiene services for everyone, forever in Patharpratima and Sagar blocks, West Bengal, India