Agenda for Change members working on systems approaches
Please note this is a summary of information. You can learn more on the CARE, Helvetas, and IRC websites.
CARE helps reduce child malnutrition and food insecurity through integrated farming initiatives that include improving water management, distributing seeds and livestock, and reforestation. 
Helvetas ensures that the municipalities take responsibility for the water supply, provides wells and cattle watering tanks to relieve the water scarcity, and advocates for universal water rights in Niger. 
In 2019, IRC selected Niger as a focus country, and has committed to work over the next five years with the aim of close collaboration until 2030 if the security situation allows. IRC works with World Vision across several districts looking at new ways to strengthen WASH systems considering the fragility of the context.
Systems strengthening activities
CARE's HAMZARI project (2018 – 2023) aims to improve the living conditions of extremely vulnerable households in the department of Guidan Roumdji, within the Maradi region. The specific objectives are to reduce the extreme vulnerability of marginalized women, youth and households; improve the health and nutritional status of pregnant, breastfeeding women, children under two, and adolescent girls; improve access and use of sustainable and equitable WASH services for all households in communities in the intervention area; and enhance diversified sustainable livelihood opportunities and adaptive capacity for women, youth and vulnerable households.
Helvetas has been working in Niger since 2012 with a focus on improving the water supply, especially as it relates to reducing conflict between nomadic and sedentary groups. They also support the construction of public and family latrines and the improvement of hygienic conditions. In Niger and other West African countries, Helvetas has been working with local radio stations to quickly organize information and prevention campaigns around COVID-19; in addition, they distributed hand washing kits and supported the local production and distribution of hand disinfectants and soap. 
IRC is focused on improving services in schools and health care facilities in Niger. Recently, they have supported districts to develop baseline assessments and strategic plans to realize this vision. Findings in Niger from the 2019 diagnostic report show that the percentage of health centers with access to drinking water services is 29 and 45 respectively in Makalondi and Torodi, and the percentage of health centers with access to sanitation services is 50 and 45 respectively in the two communes. There are insufficient latrines in most health centers in both areas. Additionally, it was found that most health care facilities have no soap available at their handwashing facilities, and often, there are no handwashing facilities at all. IRC is also working on strengthening the organizational, technical, and administrative capacity of municipalities to effectively and sustainably address these challenges. In April 2019, the communes Makalondi and Torodi in the region of Tillabéri in Niger received financial and technical support from IRC and the Conrad N. Hilton Foundation to carry out an assessment of the water and sanitation facilities in health centres and schools. 
Other partners
Entities of the Central Government
Ministry of Hydraulics and Sanitation
Local Governments
Municipal authorities, Mayors of Makalondi and Torodi 
All others
WaterAid, Conrad N. Hilton Foundation, WASH Management Committees, The Stanford Program on Water, Health & Development (WHD), World Vision, The US Centers for Disease Control and Prevention (CDC), Agence Française de Développement (AFD), Caritas Développement (CaDev), UNICEF
Accomplishments
In 2020, IRC helped several communes conduct finance studies to better understand the costs and gaps related to their 2030 vision. The communes have secured commitment and funding for the capital needed.

At the commune level, collective action is leading to an increased alignment of partners' strategies, plans, and actions. In 2019, the local governments in Makalondi and Torodi set up a water and sanitation service to manage public water services in the commune – a responsibility delegated to them by the State. Both recruited a WASH officer paid from their budget. 

IRC has also contributed to national level monitoring systems to establish the extent of WASH in households and health facilities in Niger. In addition, the partnership contributed to documentation of the effective management of WASH services in health centres, which shows a clear commitment towards improving WASH services.
Challenges
Many schools and healthcare centers do not have access to water points, and have limited hygiene capacities, showing that management of these facilities is quite limited in rural Niger. I

n terms of access to drinking water, only 17% and 16% of schools in the two communes have modern water points,  and only 23% and 21% of schools are equipped with latrines in Makalondi and Torodi respectively.

There are insufficient latrines in most schools in both communes. 

A worsening security crisis across the region. 

The area is prone to environmental shocks, such as droughts.

Weak government structures, limited resources and management, and minimal capacity has led to weak public services and decreased access. 

Identifying reliable sources of finance for direct support and systems strengthening, as funding is a consistent challenge.
How strong are the systems?
To determine how well systems are working, we rely on data derived from Building Blocks, which are manageable 'sub-systems' that can be supported and strengthened. Certain building blocks may be more strongly developed or applied at district or national level. Interactions between building blocks are essential.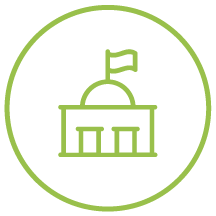 Institutional Arrangements & Coordination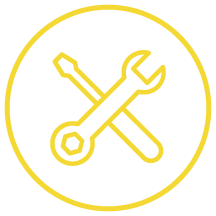 Service Delivery Infrastructure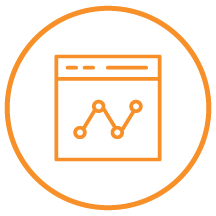 Monitoring
Planning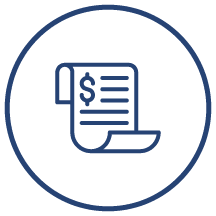 Finance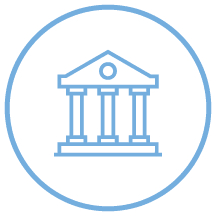 Regulation & Accountability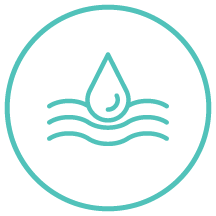 Water Resource Management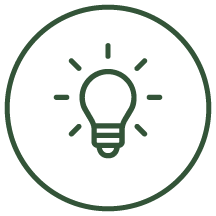 Learning & Adaptation
Local
No resources here yet. Check back soon!