Agenda for Change members working on systems approaches
Please note this is a summary of information. You can learn more on the CARE and CWSC websites.
CARE began working in Côte d'Ivoire in 2000. CARE CIV focuses on regions that lack access to basic services by implementing projects that address urban and rural sanitation, rehabilitation and social cohesion. Specifically, CARE focuses on sanitation system strengthening in informal settlements and low-income areas of cities. 
The Center for Water Security and Cooperation's (CWSC) RENEWAL initiative aims to accelerate the achievement of water security in Africa by creating the first pan-African water rights platform. Côte d'Ivoire is one of the five countries targeted by the RENEWAL project.
Systems strengthening activities
CARE's work in Côte d'Ivoire focuses on inadequate sanitation and health outcomes for urban populations. CARE works with the government, communities and the private sector through two main projects called Promotion of Access to Toilets and Job Creation through Fecal Sludge Reuse (PATER) and Community Sanitation Support System (CSSS) in the cities of Katiola and Bouaké in the Katiola Department. CARE's projects support the technical, managerial and supervisory capacity of the government and the water and sanitation authority, while developing sanitation enterprises to improve access to safe and affordable on-site domestic sanitation, fecal sludge and household waste management services.
Through the RENEWAL (Research and Evaluation of Nexuses of the Exploitation of Water in African Law) initiative, CWSC is creating the first pan-African water law platform to empower countries to achieve the SDGs, sustainably manage their water resources, and provide safe and affordable water and sanitation services to all people. The platform seeks to develop a catalog of all water laws through 10 critical links from the national to local level. The initiative aims to analyze the laws to understand how they act to protect and manage water resources, and seeks to define the strengths, weaknesses and gaps in the laws to develop ways to improve and cohesive them.
Other partners
Entities of the Central Government
Water and sanitation authorities, Ministry of Economy and Finance, sanitation and waste management technical services (ONAD/ANAGED)
Local Governments
Cities of Katiola and Bouaké, Municipalities
All others
Le Programme Africain pour le Développement Economique et Social (PADES), European Union, African Development Bank, Bill and Melinda Gates Grand Challenge Foundation, Union des Villes et Communes de Côte d'Ivoire (UVICOCI)
Accomplishments
To commemorate World Toilet Day 2020, CARE's Water+ team awarded its 2nd Annual Sanitation Innovation Award to the CARE Côte d'Ivoire team in recognition of their outstanding work to improve access to sewerless sanitation and waste management for the urban poor.

CARE has implemented a training program focused on the professionalization of sanitation managers and committees. These programs and models are now being used by the government. 

The PATER project established fecal treatment plants in secondary cities and conducted environmental impact assessments used by the government to inform sanitation decision-making.
Challenges
Sanitation is not yet seen as an area of commercial opportunity. Although the private sector has shown interest in collecting household waste and transporting fecal sludge, it has not yet invested in large-scale work. 

Treatment and disposal (or reuse) of fecal sludge is very expensive. Poor planning by municipal governments and low profit margins in the private sector are holding back investment and leaving a large financial gap.
How strong are the systems?
To determine how well systems are working, we rely on data derived from Building Blocks, which are manageable 'sub-systems' that can be supported and strengthened. Certain building blocks may be more strongly developed or applied at district or national level. Interactions between building blocks are essential.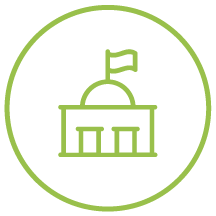 Institutional Arrangements & Coordination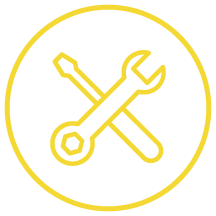 Service Delivery Infrastructure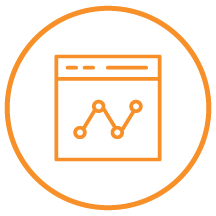 Monitoring
Planning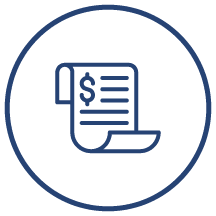 Finance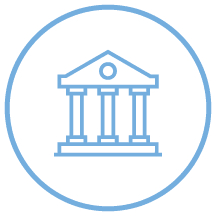 Regulation & Accountability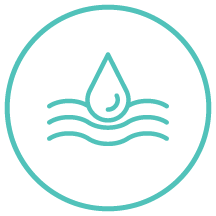 Water Resource Management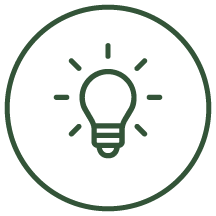 Learning & Adaptation
Local
No resources here yet. Check back soon!